Store Development & Project Management
Ensuring Harrods is the world's Number One luxury store requires an army of the very best and dedicated colleagues across project management and engineering and maintenance.

Innovation has always been an important part of what makes Harrods different. That's why we encourage our Store Development and Project Management team to evolve and reinvent our century-old store again and again. For example, we have just completed building a three Michelin star restaurant with an outdoor terrace on the roof and are planning a 20,000 sq ft state of the art 'By Appointment' Facility.
Harrods is the most beautiful store in the world. Within its four terracotta walls are the most prestigious fashion and restaurant brands, who all want a highly sought-after, coveted space.
The team of architecture and construction experts work directly with external and internal clients - and their million and multi-million budgets - to create immensely stunning spaces full of creativity and luxury. With this comes challenges – the lighting, the aesthetics, the feel, the sound and this team know how to provide the most pristine solutions.
That's just a few examples of how the vision and skill of our Store Development and Project Management department turn abstract ideas into full-scale works of art, ensuring there's nowhere else quite like Harrods.
Meet The Team
Simona Tannino joined Harrods as a Project Manager, recently being promoted to Senior Project Manager. She is responsible for the incredible build of Studio Frantzen, with a beautiful roof-top space encapsulating unique views across London, all set in a modern Scandinavian setting of effortless luxury .
"TSD is a multi-disciplinary department, and we can solve problems very quickly. We come from various backgrounds, so you are constantly learning something new. The projects I have been involved in are testament to my commitment as I believe in teamwork and make a point of embracing others every day. I have built good relationships with all my colleagues, and we know we can trust each other.
The two most recent and remarkable openings have been Studio Frantzen, on the top two floors, and Dior Café, during Christmas time. Incredible projects, totally different one from the other, but equally intense - Harrods means that every job must be perfect, and perfect they are.
Harrods provides a big challenge and requires your best efforts to succeed, but it also gives you the opportunity to deal with the highest level of design and standards. There is no better way than learning from the best."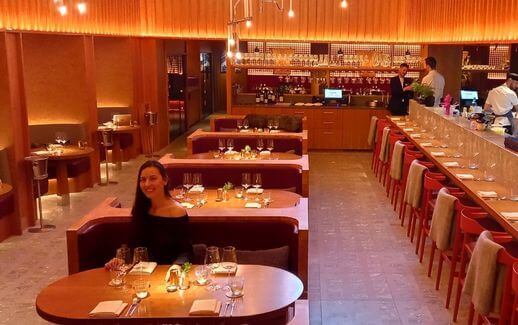 We are sorry but your search has returned no results.
Please try some of the links below to find what you are looking for: