We're in the midst of a change at Harrods that our business hasn't seen before. Our Retail offering is evolving as we grow our omnichannel approach, and so our leadership team has to be agile and flexible, curious and bold enough to try new things.

Find out more below about how we empower our General, and Retail Managers to create high performing retail teams who believe, that through our people, culture, and standards, anything is possible.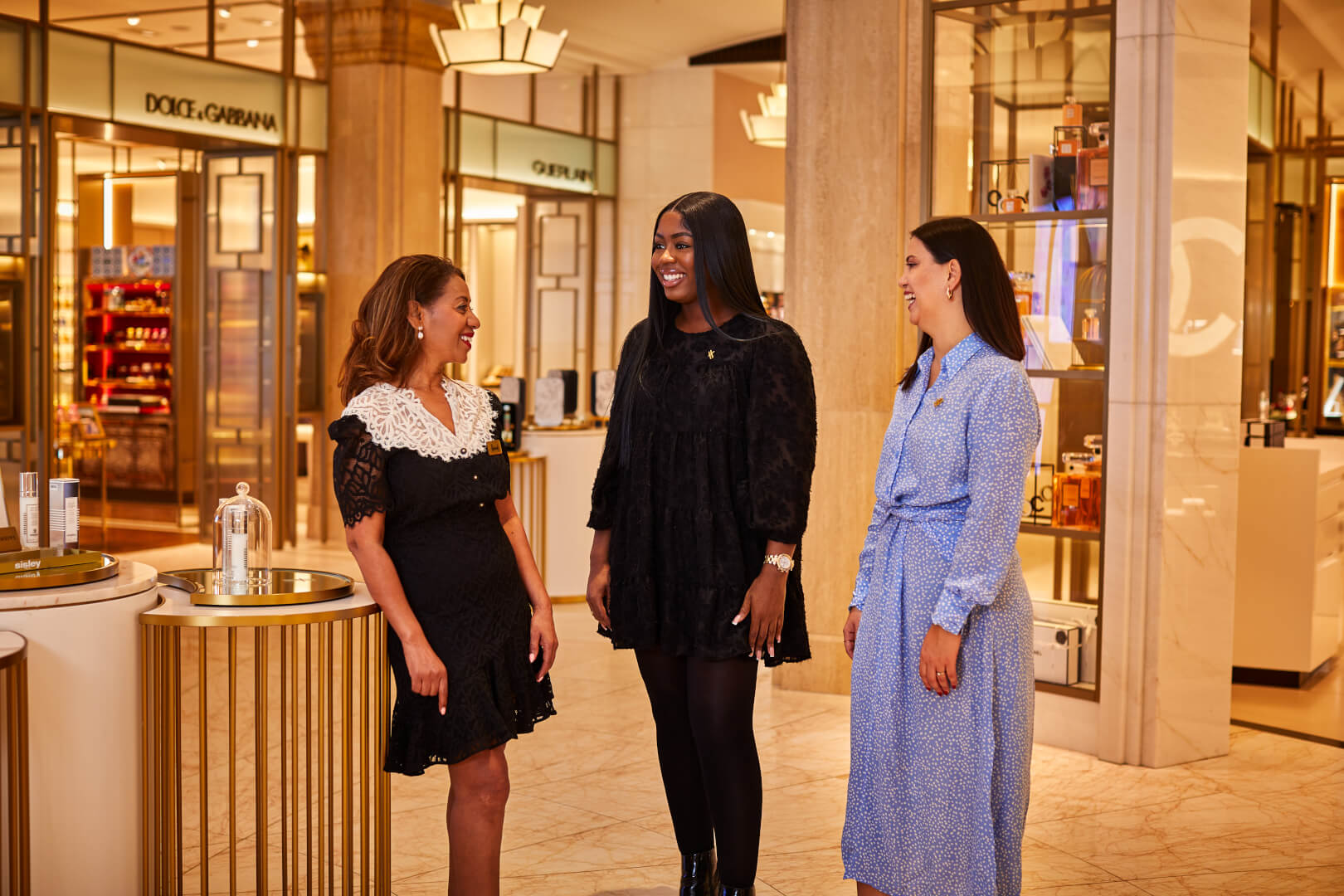 Being a Retail Manager
Alice started her Harrods journey 7 years ago through our referral scheme. Through learning from the business, and with the support of her colleagues she's now a Retail Manager within our Womenswear department. Watch to find out how you could be doing the same.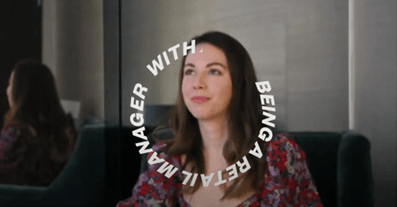 Life as a General Retail Manager
Meet Emma-Jayne. Starting as a Christmas temp 10 years ago she now leads Womenswear and Shoe Heaven. Find out how she built her dream career at Harrods.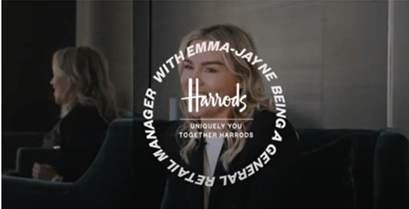 Heading
General Retail Managers
Each division in Harrods is led by a General Retail Manager who reports to a Deputy Retail Director. A General Retail Manager uses their entrepreneurial spirit to drive the business forward, helping to develop and implement our retail ambition to ensure that our customers are at the heart of all that we do. Our General Retail Managers are resilient and politically savvy, with a natural ability to build strong relationships across the business to make change happen.
Retail Managers
Being the front-line face of the leadership team, our Retail Managers are skilled at building high-performing teams and delivering effective performance coaching across both face-to-face and virtual channels. This is achieved through high levels of presence on the shop floor and a natural ability to inspire and engage sales colleagues through storytelling and a culture of continuous feedback.

It's that authentic and inclusive culture you create, alongside a flair for working with data and insight, that will help your business exceed performance targets and deliver exceptional operational standards – treating your area as your own business within a business.

Retail Managers
Summary
We're in the midst of a change at Harrods that our business hasn't seen before. Our Retail offering is evolving as we grow our omnichannel approach Being the front-line face of the leadersh
Read more