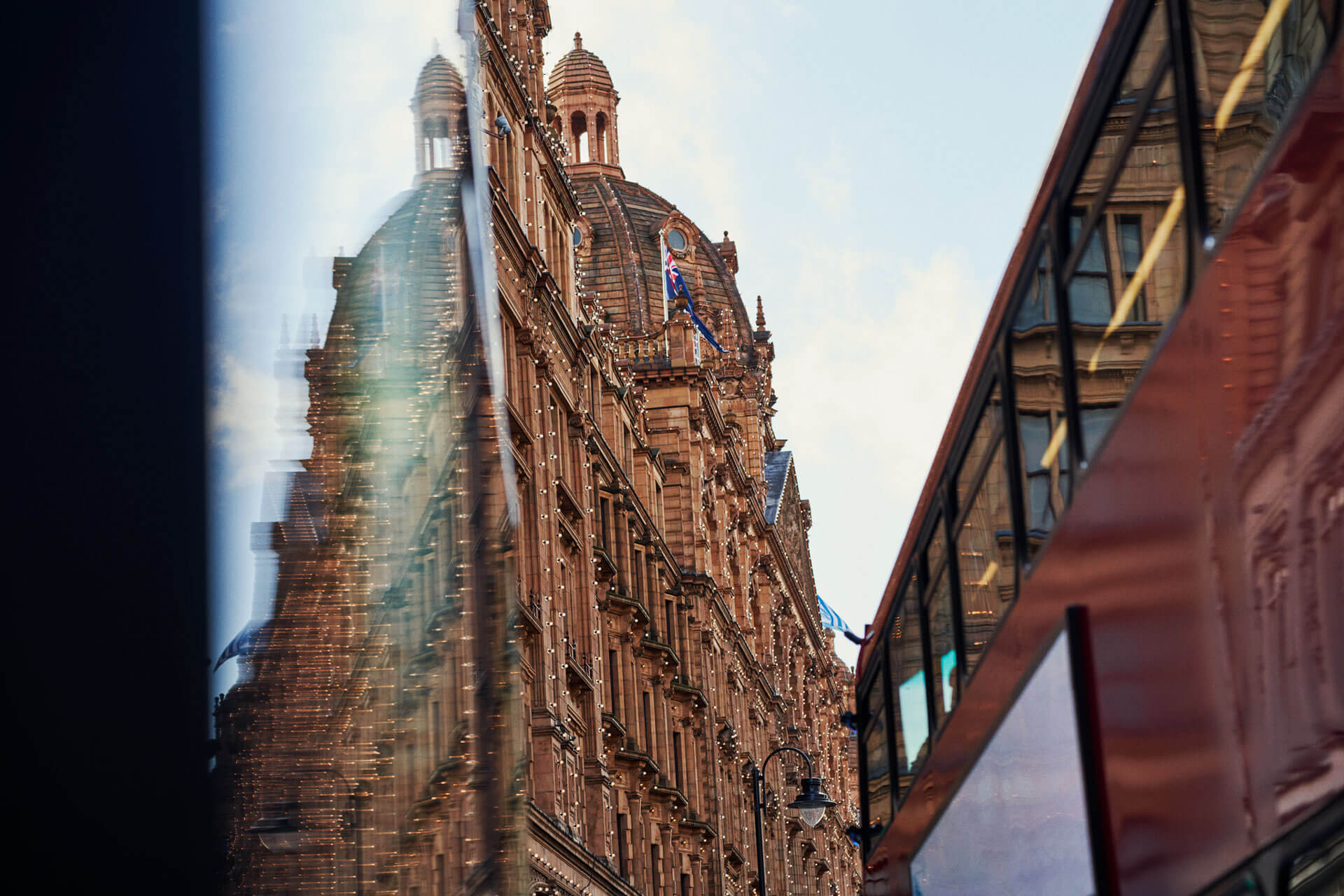 We're in the midst of a change at Harrods that our business hasn't seen before. Our Retail offering is evolving as we grow our omnichannel approach

Being the front-line face of the leadership team, Retail Managers are skilled at inspiring their teams and divisions whilst creating great working cultures that promote the magic of working at Harrods.

Be inspired by our fantastic Retail Managers as they share their journey of how they got to their current roles.
Alice
"Hi. I'm Alice, a Retail Manager at Harrods. I joined Harrods seven years ago. Working at Harrods runs in my family, both my Grandma and Uncle worked here many years ago. I love my role, I get to work with a dynamic and diverse team, leading and inspiring our wonderful Sales Associates."
Emma-Jayne
"Hi, I'm Emma-Jayne, the General Retail Manager for Womenswear and Shoe Heaven. I started Harrods as a Christmas Temp ten years ago and worked my way up into this role. What I look for in a Retail Manager is passion above anything else. It doesn't matter about your background, we're looking for people who are truly inspirational and are ready to lead our teams on the shop-floor."
Rhiannon
"My name is Rhiannon, I am a Retail Manager at Harrods. I never imagined myself working here. I didn't go to university, I was quite naughty at school and just thought Harrods wasn't for me. Seven months in, and I am loving every minute of it. If you can show that you live our employee values and bring in what makes you uniquely you, you will be wonderful here"
read more
List #1
Discover more about us

Straight from The Studio
Summary
Hello! My name is Kim Stuart, I am the Post Production Lead at the Harrods Studio and I have worked at Harrods for 4.5 years. Starting as an Image Coordinator and working my way up
Read more

Hello from Phil
Summary
Hi there, my name is Philip Khoury and I work as the Head Pastry Chef at Harrods. I moved to London from Australia and joined Harrods five years ago. I was attracted to the size a
Read more

Harrods Management Programme (HMP)
Summary
Harrods Management Programme (HMP) "To support colleagues with an aspiration to progress into management roles, we run The Harrods Management Programme (HMP). This is a four-month manag
Read more

We Take Pride
Summary
We Take Pride We're taking a moment to acknowledge the incredible Pride Month our LGBTQI+ network organised. From Pride in Food, Fashion, and Beauty to our partnerships with L'Oréal, R
Read more

This Is Me: Anxiety Edition
Summary
This Is Me: Anxiety Six of our colleagues have shown remarkable bravery by sharing their personal journey with anxiety. Take a look at each story below. Anita "My name is Anita Ub
Read more

Reverse Mentoring
Summary
Reverse Mentoring Last month we wrapped our first-ever reverse mentoring programme: 'Listen'. The purpose of this six-month programme was to connect colleagues, so they could spend time w
Read more


Mother's Day
Summary
I have many roles in my life. I'm a Daughter, I am a Sister, a friend, a work colleague and a partner, but most of all I am a Mum and I couldn't be prouder." Wishing all Mum's and Mother f
Read more


This Is Me
Summary
A Series That Celebrates Being Uniquely You Uniquely You, #TogetherHarrods is all about celebrating our people; their diversity, and the strength that comes from who they are. We're building a
Read more


International Women's Day 2023
Summary
#EmbraceEquity This year for International Women's Day, we're shining a light on women from different roles within Harrods. Each share a little bit about their role, and what it means to th
Read more


Mr & Mrs Thatcham
Summary
Mr & Mrs Thatcham Happy Valentine's Day "My wife and I have been together for 15 years in May. We both work in Distribution at our TVDC site in Thatcham. I encouraged her to join Ha
Read more
View all
List #1
Recently viewed jobs