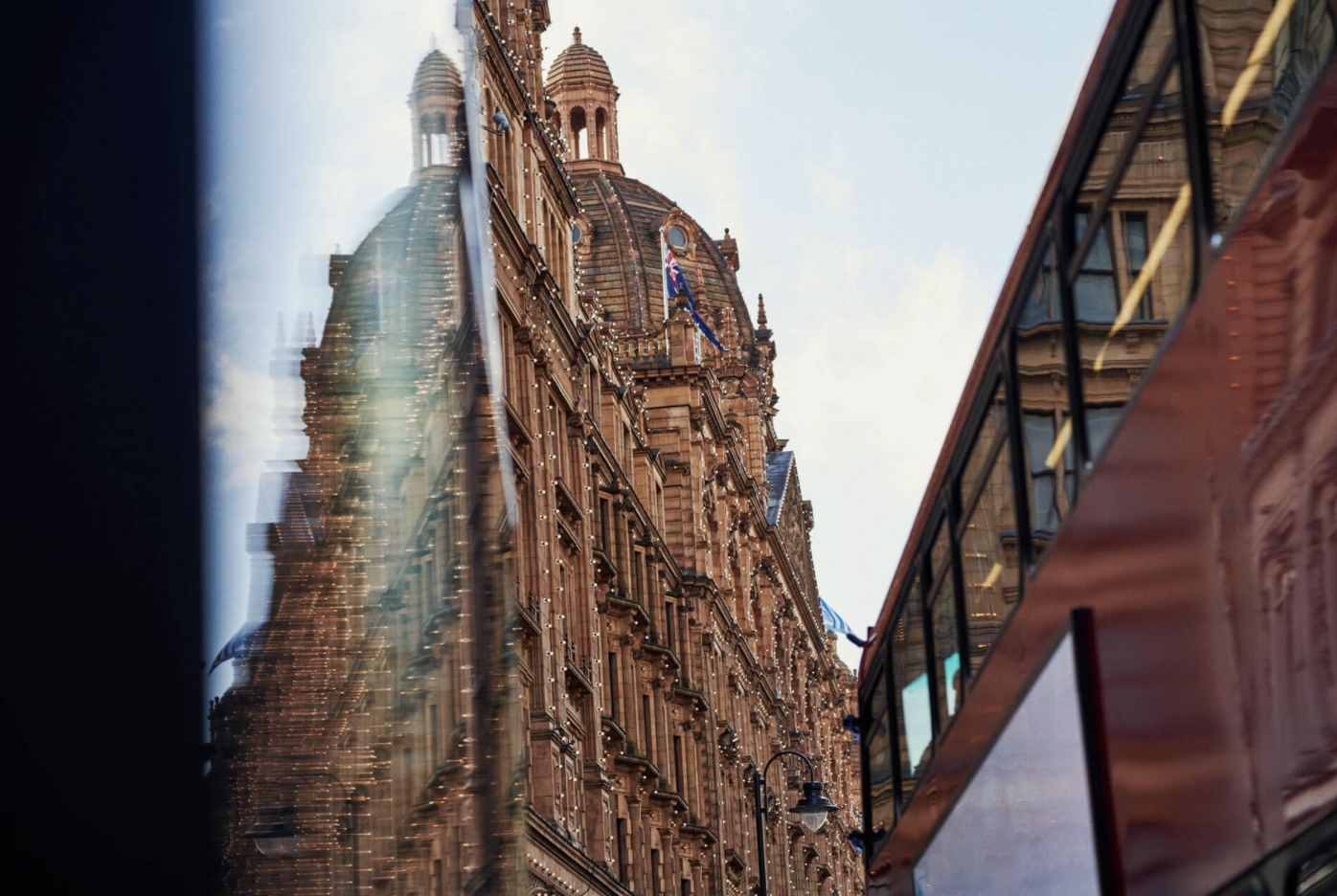 International Women's Day 2023
Andrea
Security Training Manager
"My job as Training Manager allows me to be a part of the recruitment and training for Security, and I absolutely love helping others learn about their role and Harrods and encouraging their curiosity."
Valentina
Head Chef
"Being a woman and being in my role as a Head Chef, I am incredibly proud that I can empower and teach the younger generation of Chefs to believe that you can achieve anything."
Jesse
Learning Experience Designer
"My role gives me the best of both worlds; the space to be both creative and insights-lead in my work. I love experimenting with new approaches, but most of all I love that our team seeks to inspire self-belief and curiosity in not only women but all our colleagues."
Zorina
Store Services Supervisor
"I am grateful that in my role, I lead and look after a group of really hardworking and dedicated women from different parts of the world which allows me to learn about their diverse culture."
Sanita
Food & Beverage Administrator
"I love how multifunctional my role as Food and Beverage Administrator is and I get to meet and that I interact with lots of inspiring women from different parts of the business."
Jocelyne

Barista

"I feel incredibly energised in my role as I am able to provide positivity and encouragement towards the many different people I meet every day."
Ashma
Concession Data Analyst
"I love my team, meeting new people and learning something new every single day."
List #1
Discover more about us

Straight from The Studio
Summary
Hello! My name is Kim Stuart, I am the Post Production Lead at the Harrods Studio and I have worked at Harrods for 4.5 years. Starting as an Image Coordinator and working my way up
Read more

Hello from Phil
Summary
Hi there, my name is Philip Khoury and I work as the Head Pastry Chef at Harrods. I moved to London from Australia and joined Harrods five years ago. I was attracted to the size a
Read more

Harrods Management Programme (HMP)
Summary
Harrods Management Programme (HMP) "To support colleagues with an aspiration to progress into management roles, we run The Harrods Management Programme (HMP). This is a four-month manag
Read more

We Take Pride
Summary
We Take Pride We're taking a moment to acknowledge the incredible Pride Month our LGBTQI+ network organised. From Pride in Food, Fashion, and Beauty to our partnerships with L'Oréal, R
Read more

This Is Me: Anxiety Edition
Summary
This Is Me: Anxiety Six of our colleagues have shown remarkable bravery by sharing their personal journey with anxiety. Take a look at each story below. Anita "My name is Anita Ub
Read more

Reverse Mentoring
Summary
Reverse Mentoring Last month we wrapped our first-ever reverse mentoring programme: 'Listen'. The purpose of this six-month programme was to connect colleagues, so they could spend time w
Read more


Mother's Day
Summary
I have many roles in my life. I'm a Daughter, I am a Sister, a friend, a work colleague and a partner, but most of all I am a Mum and I couldn't be prouder." Wishing all Mum's and Mother f
Read more


This Is Me
Summary
A Series That Celebrates Being Uniquely You Uniquely You, #TogetherHarrods is all about celebrating our people; their diversity, and the strength that comes from who they are. We're building a
Read more


Mr & Mrs Thatcham
Summary
Mr & Mrs Thatcham Happy Valentine's Day "My wife and I have been together for 15 years in May. We both work in Distribution at our TVDC site in Thatcham. I encouraged her to join Ha
Read more

All Things Apprenticeships
Summary
Meet Our Apprentices Here at Harrods, we know how vital career development and learning opportunities are for our colleagues, which is why over the years, our apprenticeship opportunities have
Read more

View all
List #1
Recently viewed jobs